Welcome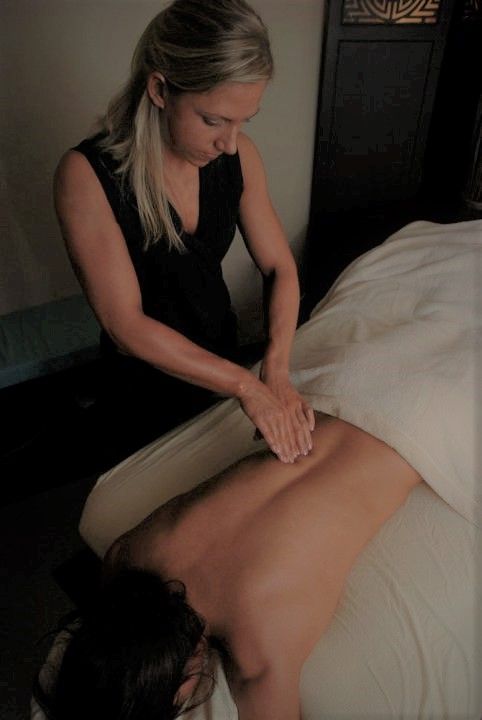 Welcome! If you're looking for a Board Certified Massage Therapist, you've come to the right place.
In addition to my "On-Site" massage therapy work in Wisconsin and Iowa, I treat clients daily within the Verve Spa in Schofield/Weston, and Terradea Salon in Wausau Wisconsin.
I am trained in a variety of modalities, and you can click on the "About Kristy" page to learn more about the various techniques I use in my work.
Also, if you'd like to set up an appointment with me, click on "Contact Me" and send me a message. I will call you back to confirm the details of your appointment, review my scheduling and cancellation policy, and answer any questions you might have.
Thanks for visiting, and have a great day!
Kristy Medo
What do we do next? How do I schedule?
1. Contact me directly at 715-574-9031 or kristinemedo@gmail.com
2. You select the duration of time needed (30, 45, 60 or 90 minutes) or anything in between.
3. Location. We will discuss the service location and other personal or event specifics. Additional charges may apply based on your location or venue. (After all, if I am to provide massage on-site, travel expenses become a part of the equation).
4. Schedule. Together, we will decide on a time that works best for our schedules. Planning in advance is always best. Please notify me 24 hours in advance if cancellation is needed, otherwise a cancellation fee of 50% of the original service charge will be applied.

What is On-Site Massage?

Through the years, in addition to seeing clients in the spa, I have provided on-site massage as a way to bring massage therapy services to clients who prefer to relax and simply desire to do so in their home, work or travel location. Examples of this are corporate chair massage being offered to employees, a family who all receive massage therapy (adults and children) where family treatment in the home saves the expense of child care, or those who can not drive or simply find the spa atmosphere might be intimidating.

I do offer chair massage for unique events such as weekend retreats, where participants elect to sign up for 10 to 60 min massage increments on either the chair or the table! These events are pre-planned so their special weekends are reserved in advance.

Additionally, I travel out of state for those who have assembled groups who wish to have a massage therapist with them (sporting event participants, dance teams....and even recreational travel groups)!

Need help fundraising? I offer on-site chair massage at fundraising events!

If you have a fundraising activity that will have a substantial number of participants that would like to receive chair massage, I am happy to offer my services on a 50/50 basis. That means for every $1 made for massage therapy services, I will contribute 50% of the sum to your cause. Please understand that if I gave 100% my efforts would surpass my own ability to sustain myself and my practice, otherwise it would be a joy to do so.

Contact me anytime by email at kristinemedo@gmail.com or by phone at 715-574-9031 and I will be happy to talk with you about your massage therapy needs!